The page you were looking for was not found.
Categories
Chris helped me market myself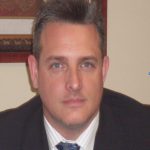 At the end of the day, you need to make an investment in yourself. Going it alone was not working for me and I realized I needed dedicated, professional help. Thankfully, I met Chris and could rely on her experience and guidance to successfully market myself. Chris worked with me to develop very strong material that has proceeded to have immediate results, by taking the time to understand my strengths and objectives. I would strongly recommend Executive Potential Plus to anyone in the workforce today.
Sean McConnell
IT Director, Automotive Supplier, Lakeshore, Ontario, Canada