Please follow and like us:
Categories
She helped me grow and succeed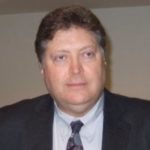 Christine was my Executive Life Coach for about a year at EDS. I have worked with a number of Coaches, Counselors and Mentors during my career and none came close to having the impact Christine had on my life and career. I was working in an extremely stressful position during an extremely difficult project of migrating over 300 applications from 47 separate support vendors around the globe to an EDS support team. I had complete responsibility for the client relationship, the financials, and the technical aspects of the transition while also maintaining EDS' existing business with the client. Christine taught me a number of simple yet highly effective techniques for dealing with the stress. Her personal, sincere, and upbeat approach helped me get through a real death march. At the same time, she also helped me do some extremely important career planning for what would come after this project. She is truly outstanding at what she does and helped me grow and succeed during a period when I could easily have been crushed.
Kurt Toelken
Global Client Delivery Executive, Detroit, MI