Executive Potential Testimonials
Chris was there for me when I needed her help the most!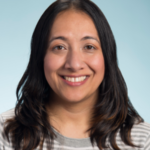 I called Chris when I was lost in life and needed help.   Chris helped me immensely through that phase of my life.  I am a better person today because of her. She guides you while allowing you to make your own decisions.  She helps you see yourself better. Chris will also be there for you if you have a crisis and need help immediately.   I am very fortunate that I had her guidance and wisdom to help me through situations. I can't recommend her enough.
Thank you, Chris, for being there for me and helping me.
Shikha Sood, Dentist
Sood Family Dental
I would recommend Chris to People on the Autism Spectrum in Interviewing for a Job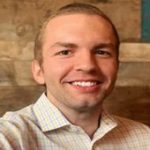 I was having a lot of first and second job interviews, but no job offers. My interview prep coach, Chris Sier, helped me prepare succinct answers to commonly asked situational questions and share how I utilized my strengths and learned from my mistakes.  Using Skype, Chris taught me how to show confidence while interviewed by using my body language successfully. Shortly after, I got a job!
I would recommend Chris because of her empathetic understanding to people on the Autism Spectrum.  It was her concise but natural techniques that pulled me over the finish line.  She has a wide breadth of knowledge, and it showed in our coaching session.
Thank you, Chris!!!
Scott McLaughlin
Desktop Support, CA
Chris helped me discover solutions to highly increase my effectiveness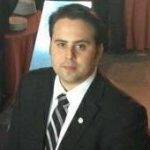 Working with Chris as my Executive Coach, I have been able to uncover solutions to problems I have been trying to solve for years. She has helped me further develop my skills in communication, organization, prioritization, and several other areas. I greatly enjoy working with Chris, and her skills in coaching, listening, and working with me to uncover processes and solutions to increase my overall effectiveness have been masterful. I highly recommend Chris as an Executive Coach!
Errol Pena
Financial Analyst, Houston Texas
Chris helped me market myself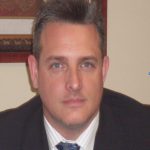 At the end of the day, you need to make an investment in yourself. Going it alone was not working for me and I realized I needed dedicated, professional help. Thankfully, I met Chris and could rely on her experience and guidance to successfully market myself. Chris worked with me to develop very strong material that has proceeded to have immediate results, by taking the time to understand my strengths and objectives. I would strongly recommend Executive Potential Plus to anyone in the workforce today.
Sean McConnell
IT Director, Automotive Supplier, Lakeshore, Ontario, Canada
I would recommend her to anyone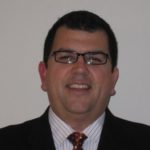 Chris coached me on identifying my strengths and creating my personal brand. She worked with me on creating a strong presence on LinkedIn. I would recommend her to anyone furthering their career or finding themselves in a career transition.
Russ Frederick
Financial Services, Royal Oak, MI
She helped me grow and succeed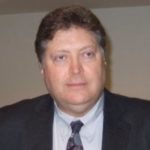 Christine was my Executive Life Coach for about a year at EDS. I have worked with a number of Coaches, Counselors and Mentors during my career and none came close to having the impact Christine had on my life and career. I was working in an extremely stressful position during an extremely difficult project of migrating over 300 applications from 47 separate support vendors around the globe to an EDS support team. I had complete responsibility for the client relationship, the financials, and the technical aspects of the transition while also maintaining EDS' existing business with the client. Christine taught me a number of simple yet highly effective techniques for dealing with the stress. Her personal, sincere, and upbeat approach helped me get through a real death march. At the same time, she also helped me do some extremely important career planning for what would come after this project. She is truly outstanding at what she does and helped me grow and succeed during a period when I could easily have been crushed.
Kurt Toelken
Global Client Delivery Executive, Detroit, MI
Chris skillfully coached me to recognize my strengths and leverage them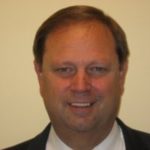 It is likely that you are considering a course of action to improve your leadership skills. It is also likely that this is something that you have been thinking about for some time; perhaps you read some books and took some company sponsored training or workshops. You are probably doing OK, but wondering if there isn't something that you could be doing better.
The foregoing fairly describes my own situation when I had the benefit of a series of conversations with Chris Sier. For me that dialog was about going from good to great as a leader. Since each person's needs and expectations are different, and since you and I have never met, I will not delve into the specifics of my journey. I will however say that I found myself in a very safe and supportive environment that was at the same time challenging. In retrospect, Chris skillfully coached me to recognize my strengths and leverage them. She also helped me confront the thing that was holding me back from being really comfortable as a leader. With her help, we devised a series of strategies and actions that have enabled me far more that I would have anticipated. This has resulted in increased confidence with my leadership, my team, and clients.
You are reading this because you are considering investing in your future as a leader. If you are ready to be challenged (in a very nice way), and willing to take some personal risk I can think of no more productive activity than to engage in a series of coaching sessions with Chris. If after reading this you would like to have a conversation with me, Chris knows how to reach me. If she gives you my number, I would be delighted to have that conversation.
Brent Temple
Account Executive, Washington, D.C.
I am able to create positive outcomes with clients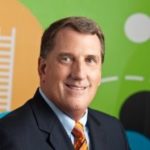 I am able to respond differently and create positive outcomes with clients through my improved listening and new coaching approaches that have resulted in turning a previously contentious relationship with my transportation client into a strong, moving toward partnership relationship and has translated into offsetting requested customer expense reductions into additional business from the customer.
Adam Roark
VP of Transportation, Singapore
I am a better team builder through my new ability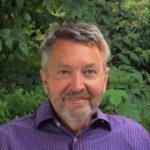 I am a better team builder through my new ability to connect with people in a different way that allows me to bring together the right mix of people from sales support, delivery, and senior account people to create a high performance and highly successful team contributing to the win of multiple sales pursuits totaling $200M+.
Aage Edvardsen
Managing Director, Scandinavia
She transformed my frustration into hope

When I started working with Chris, I had been looking for a job from another state and for a few months. She transformed my frustration into hope by showing me how my abilities would be valuable to an employer, and was always available for me when I felt discouraged. Chris helped me to quickly define the value I bring in my profession—my personal brand. She updated my LinkedIn profile and fine tuned my resume plus tailored each application submission to highlight how my experience and strengths fit the job requirements, which helped me get noticed; and I found my dream job! I can't thank Chris enough for her support, guidance, and advice.
Heather Lorente (Lambert)
Retail Incentives Analyst, Detroit MI