Cart
Your cart is currently empty.
Categories
Chris helped me discover solutions to highly increase my effectiveness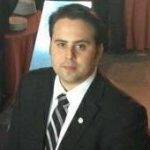 Working with Chris as my Executive Coach, I have been able to uncover solutions to problems I have been trying to solve for years. She has helped me further develop my skills in communication, organization, prioritization, and several other areas. I greatly enjoy working with Chris, and her skills in coaching, listening, and working with me to uncover processes and solutions to increase my overall effectiveness have been masterful. I highly recommend Chris as an Executive Coach!
Errol Pena
Financial Analyst, Houston Texas